About Michael G. Tapp
Bar Admissions, Memberships, Certifications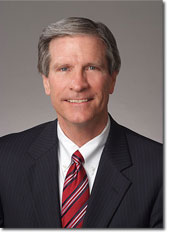 I am admitted to State Bar of Texas, U.S. District Court, Southern District of Texas, and Fifth Circuit Court of Appeals.
I am board certified in commercial and residential real estate law by the Texas Board of Legal Specialization and have since 1984.
I am a member of the State Bar of Texas, College of the State Bar; Texas College of Real Estate Attorneys and the Houston Bar Association, Real Estate Law Section.
Academic
I graduated from the University of Houston with a bachelor of science degree, cum laude, in 1974.
I received my J.D. from South Texas College of Law in May, 1979, and was licensed to practice law in Texas that same month.
Oak Brook College of Law and Governmental Policy - Adjunct Professor of Property Law - 1996 to present. I teach property law to second year law students and business organizations to third year students in this California based, distance learning law school.
Le Tourneau University - Adjunct Instructor of Business Law, BUSI 3753. 1997 to present. I teach a business law course to undergraduates. This survey of law course is a requirement for their business administration and business management degree in the Graduate, Adult and Continuing Studies program at the Houston campus of LeTourneau University.
Personal
I grew up in southeast Houston and attended public school in South Houston.
I am a veteran, having served in the U.S. Army, primarily in the Eighth Army, Joint Security Agency, Pan Mun Jom, South Korea, in 1971-1972.